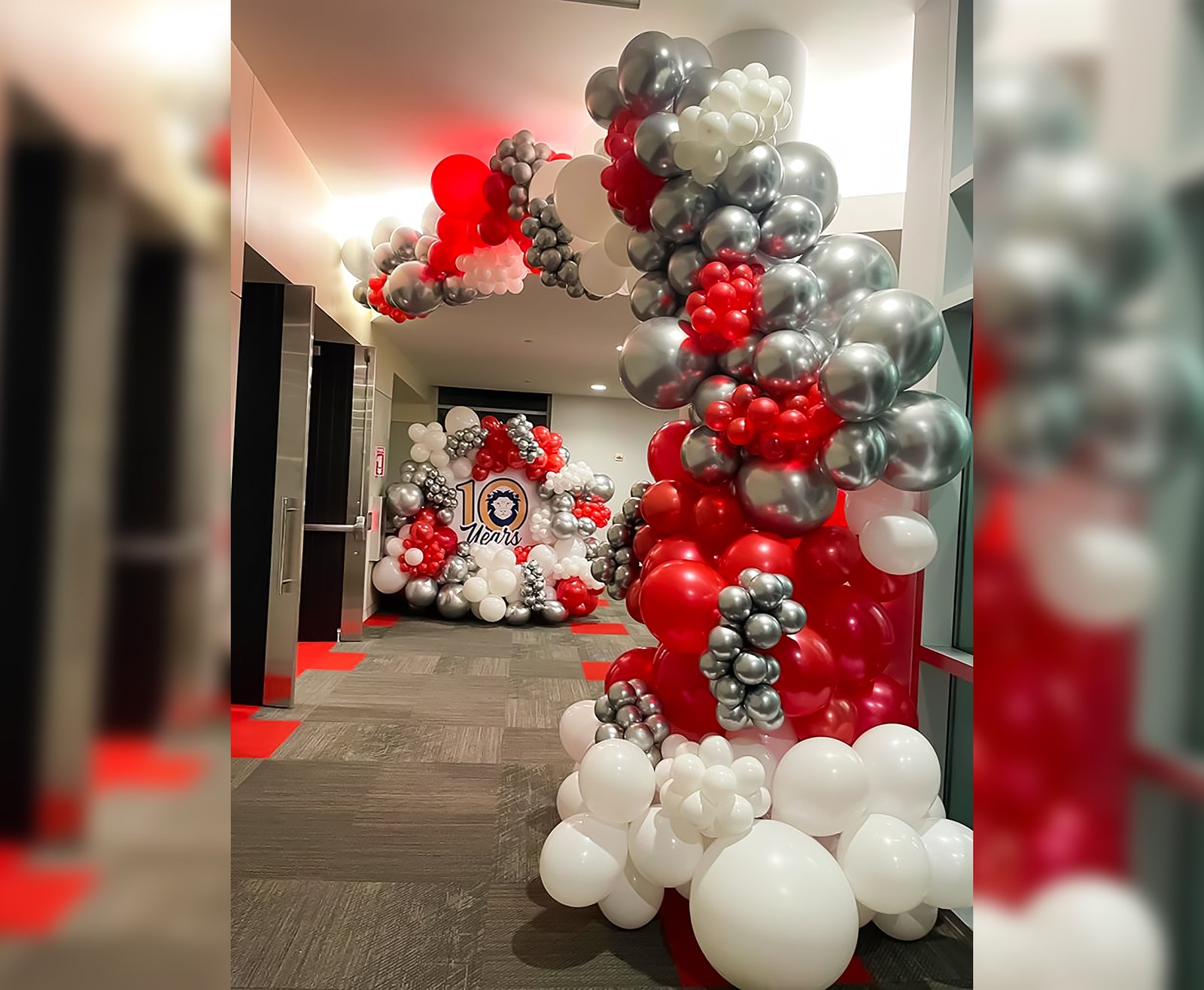 5c5a196d-186c-4f67-b2eb-c8965244b1d0
WhatsApp Image 2023-09-29 at 8.51.16 PM (1)
WhatsApp Image 2023-09-24 at 6.30.52 PM
04b70b88-734e-4bb6-b81e-6e3401fcb004
Welcome to our balloon decoration world! From elegant arches to adorable centerpieces, we turn events into magical experiences. Contact us today to make your celebration unforgettable! Here you can find the different types of decoration that we offer:
You can choose your own color and style. Call for prices of Specialty Arches.
 We create eye-catching and vibrant balloon garlands that will make your celebration truly unforgettable
We craft beautiful and unique balloon bouquets that will add a touch of charm to your special day.
Our stunning centerpieces will be the focal point of your celebration.
Transform your event space with our impressive balloon columns.
Our artistic balloon walls will create a stunning backdrop for your celebration.
Balloon Yard Numbers or Letters are a GREAT way to show someone you love them.
These captivating marquee setups will add a touch of enchantment and style to any occasion.